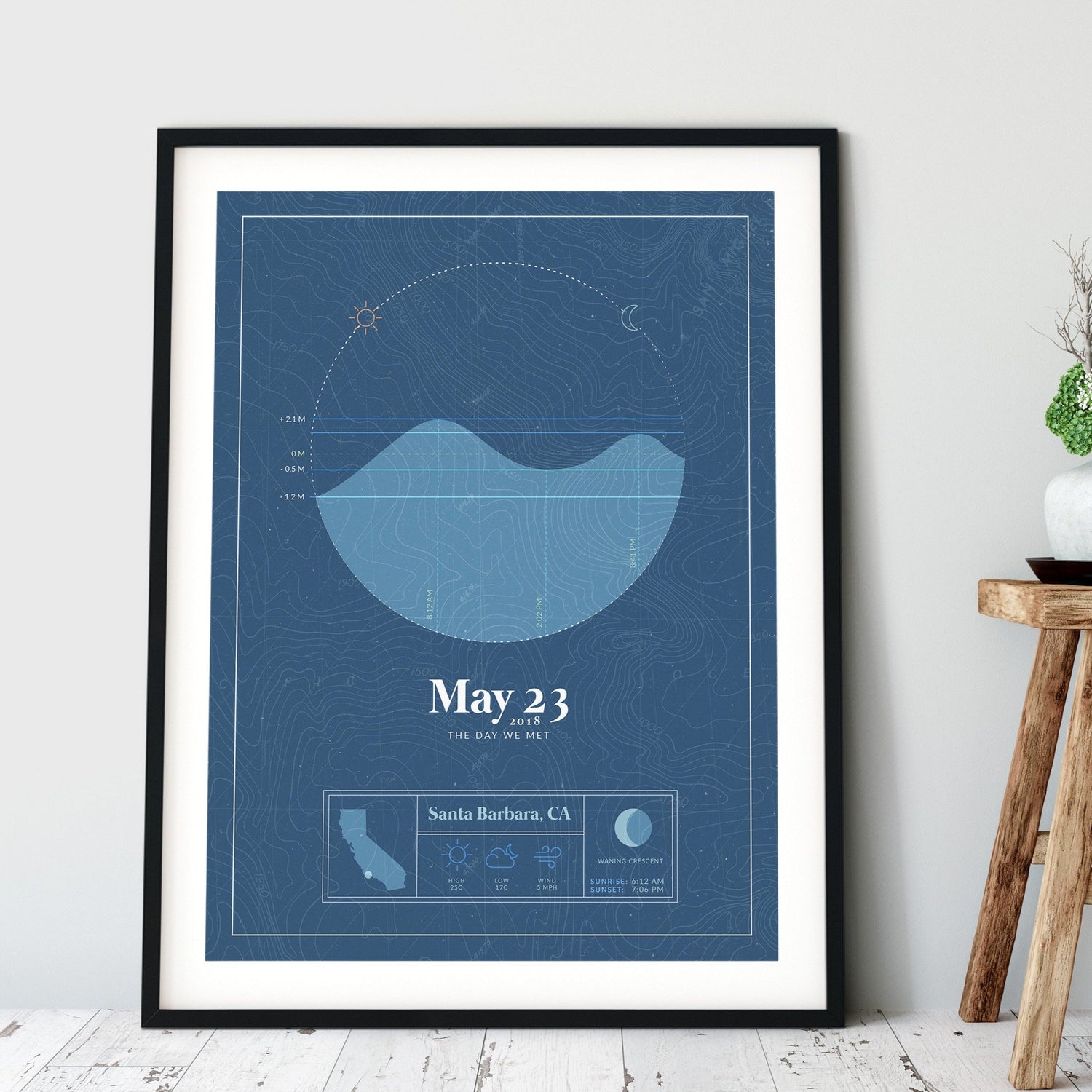 Your favorite seaside memory framed
Give the perfect, meaningful gift or celebrate the unique details of your favorite moment.
Tell us the date and location, and we'll create a one-of-a-kind Tide Map with ocean, weather, and moon details from your special day!
CREATE YOUR TIDE MAP
How does it work?
Step 2:

Tell us the date and location of your special day! We'll fill in the extra details that made your day as unique as you.

Step 3:

Check your email! We'll email you a digital proof within 24 hours. Once approved, we'll send it out for production and have it mailed to your doorstep.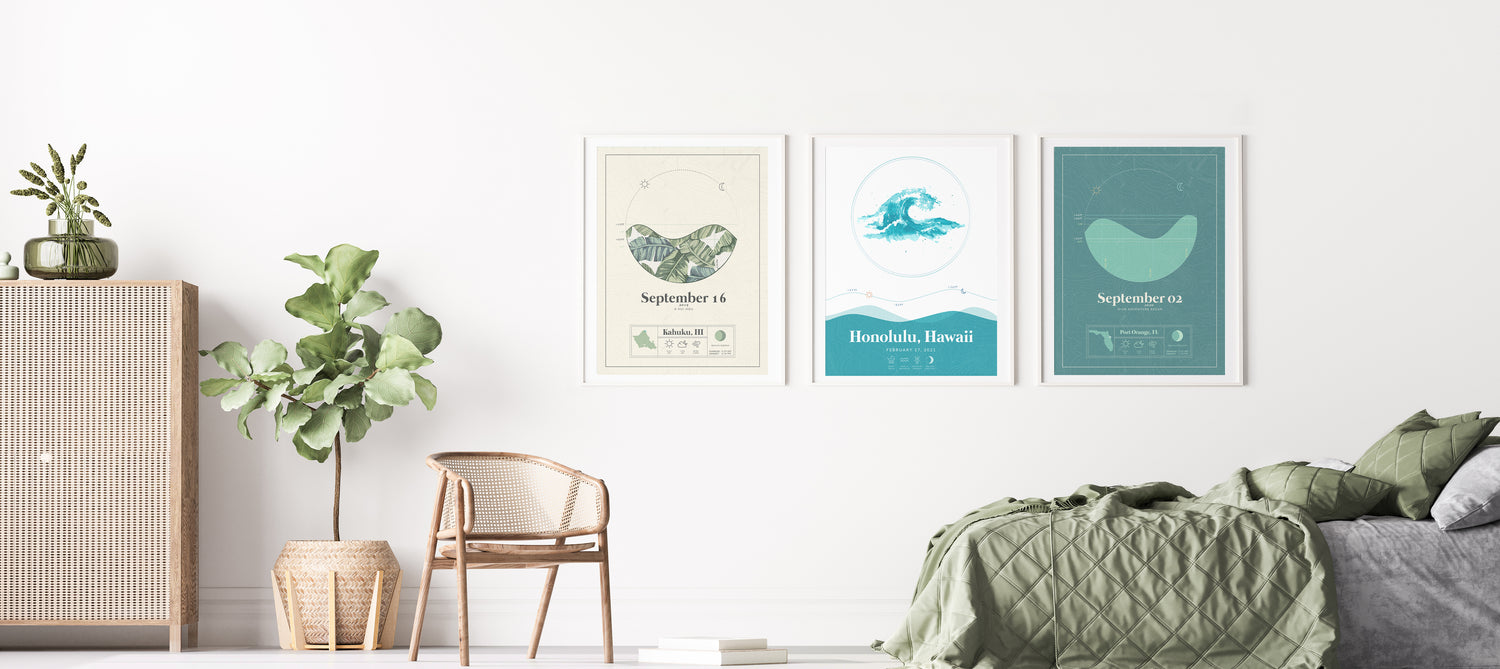 Unique designs for unique moments
Choose from 2 different Tide Map styles, and 4 different color options to match your personal style.
PICK A DESIGN
Waves Tide Map

Featuring a hand painted wave and 4 customized icons.

Featured Info:
· Date + Event Title
· Location
· Tide Data
· Moon Phase
· Zodiac + Ruling Planet + Element

CREATE YOUR WAVES TIDE MAP

Nautical Tide Map

Choose from 4 different designs to match your story.

Featured Info:
· Date + Event Title
· Location + Regional Map
· Tide Data
· Weather Data
· Moon Phase
· Sunrise & Sunset Times

CREATE YOUR NAUTICAL TIDE MAP
Our Sustainability Promise
1 Tide Map = 1 Tree Planted

For every Tide Map sold by Salt Atlas, we plant one tree!

We've partnered with One Tree Planted to make sure part of our profits go back to nature! We are always inspired by this beautiful planet and want to do our part to keep it healthy.
Eco-friendly Practices

We are always looking to improve our products and make them more sustainable!

All of our products are made to order, which means there is zero waste from overproduction, we used recycled packaging, and we print with GREENGUARD Gold certified ink.
Local Printing Partners

To minimise transportation, we work with a team of printing providers all across the globe to produce your products closest to you.

Our orders are delivered within the same region they're fulfilled in, which allows for faster shipping times and helps with reducing CO₂ emissions produced when transporting orders.